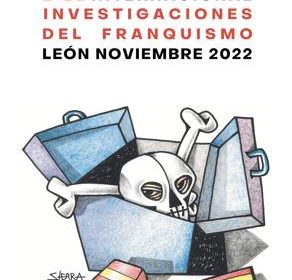 UNIVERSITY OF LEON, 16-18 NOVEMBER 2022
Through this enriching sharing of the advances in the various research projects carried out by national and international specialists, we aim to delve deeper into the historical development of this period, reflecting on and sharing data, hypotheses and conclusions on the different aspects of the dictatorship. All of this without neglecting the origins of the Franco regime, within the framework of the civil war; nor the period immediately after, in which its dismantling and the advance towards a democratic system were consolidated.
TRACE researchers will participate in Section 9. Culture and the media: between propaganda and censorship.
More information: https://encuentrofranquismo2022.es/